Message from Camps, received from Carmel today, Thu Feb 21, 2008:
Digger and chainsaw gang near Souterrain at Lismullin. Urgent callout for people, experts, media.
Actions are continuing to happen on site, at consulates, and at court when protestors are arrested. As usual, bodies are needed on the line.
I try to update periodically but the most up to date news is generally posted first to
Irish Indymedia
and the
TaraWatch listserve
.
Another update:
Statement From Rath Lugh and Vigil Camps


Thu Feb 21, 2008 15:52

One of the Sousterrains at Lismullin on the banks of the Gabhra River is in immediate danger today. Construction workers are in the process of felling the trees on the mound above the sousterrain.

Conservationists and members of the public have been gathering at Lismullin Woods today in protest, trying to stop the work which has been deemed illegal by the EU Commission.

Alarmingly there has been no archaeology done on this sousterrain either by NRA or Independent Arcaheologists.
This is one of a possible 6 underground stone structures within 150m of the newly discovered Henge at Lismullin which was handed over to Siac/Ferrovial , the construction companies in late 2007.

This is yet another example of the underhand tactics being used to destroy the physical proof of why the Tara Valley should be protected.Without Archaeological documentation these monuments will never be understood as part of the Tara Landscape.

We call on all those who are opposed to the destruction of the Gabhra Valley to stand now and be counted. Activists and supporters needed URGENTLY henceforth.

Contact Rath Lugh:
0861537146

Vigil:
0861758557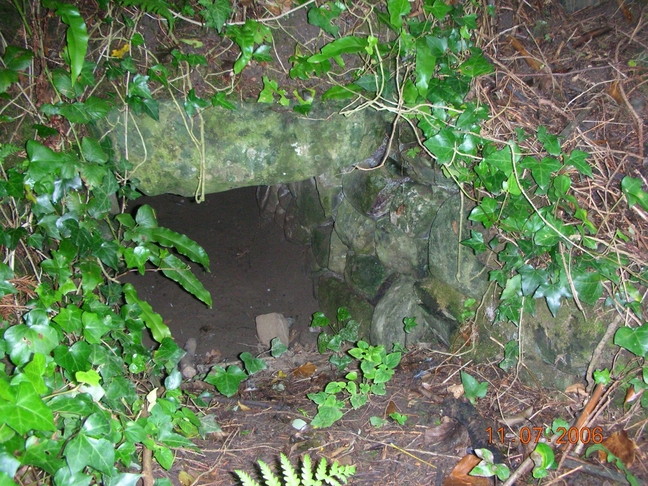 One of areas of site currently under attack. Photo courtesy Michael Martin at
Tarawatch